General Gordon On Camel
In 2014 UK Bronze Ltd were contracted to restore a bronze Statue of General Gordon located at the Gordon School in Wokingham. The right legs on the Camel were severely corroded due to water ingress corroding the steel reinforcing structure in the legs. UK Bronze repaired the right rear leg using conventional techniques.
The right front leg was removed and shipped to Canada to be restored by us using the cold spray process. On completion the leg was returned to the UK and welded back onto the Camel.
The completed restoration was rededicated in the presence of H.R.H. Prince Edward.
While working on the Horses of Helios the team got a call from the Gordon School to report corrosion on a recently untreated rear leg. We arranged to visit the following week.
On arrival the left rear leg was showing rust stains from just below the knee at the rear at the site of an old repair. Further examination also revealed a radial crack above the knee. The radial crack was repaired and the old patch cut away along with sufficient Bronze to reveal the full extent of the corrosion to the steel reinforcement on the leg. The steel was cleaned and prepared and new bronze sprayed back on to complete the repair. The UK Bronze team then repatinated the surface to complete the repair.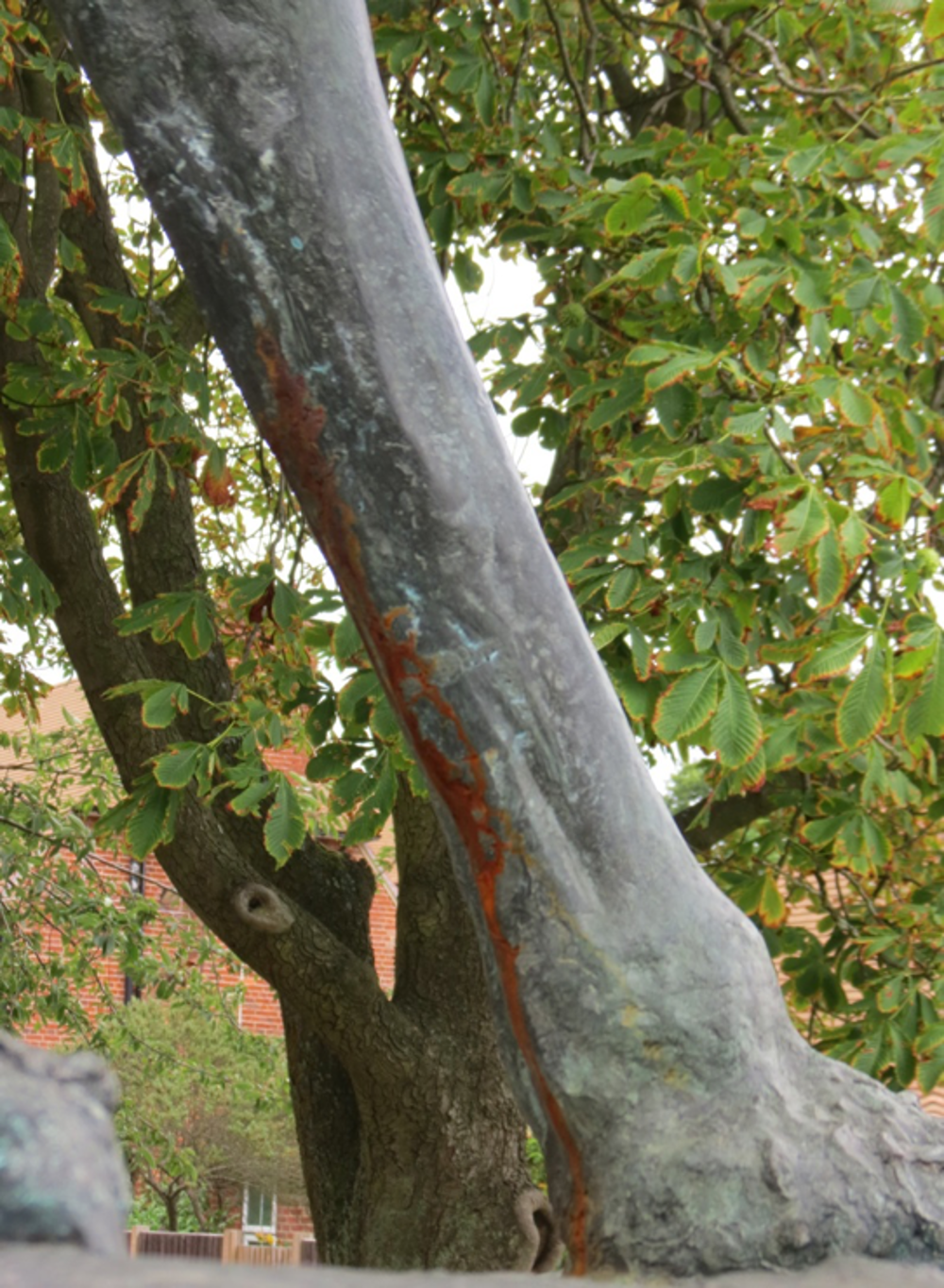 Rust staining on left rear leg.
Radial crack just above left rear knee.
Rusting of the steel support inside leg under the old patch.
Steel core cleaned back to good metal to about twice the length of the original patch.
Spraying new bronze onto leg to build up layer by layer of new material.
Finished repair prior to UK Bronze repatination.

Other Cold Spray Usge Examples