Horses of Helios
Horse Leg Repair
With over 15 years of combined experience, our (TIS, TESSONICS and IDIR) DFSMD and restoration experts have provided the utmost professional sculpture restoration service.
The main types of the surface defects to be restored were as follows:
Cracks and pores from casting ;
Corrosion deposits from steel substructure ;
Damage resulting from water ingress inside the sculpture and its resulting leakage through the pores of casting;
Areas of previous repair;
Areas of the thin casting;
The restoration procedure:
Grit blasting internal and external surfaces where required;
Restoration of those areas by DFSMD;
Engraving the restored areas;
Patination of the processed areas;
Examples are on the figures below.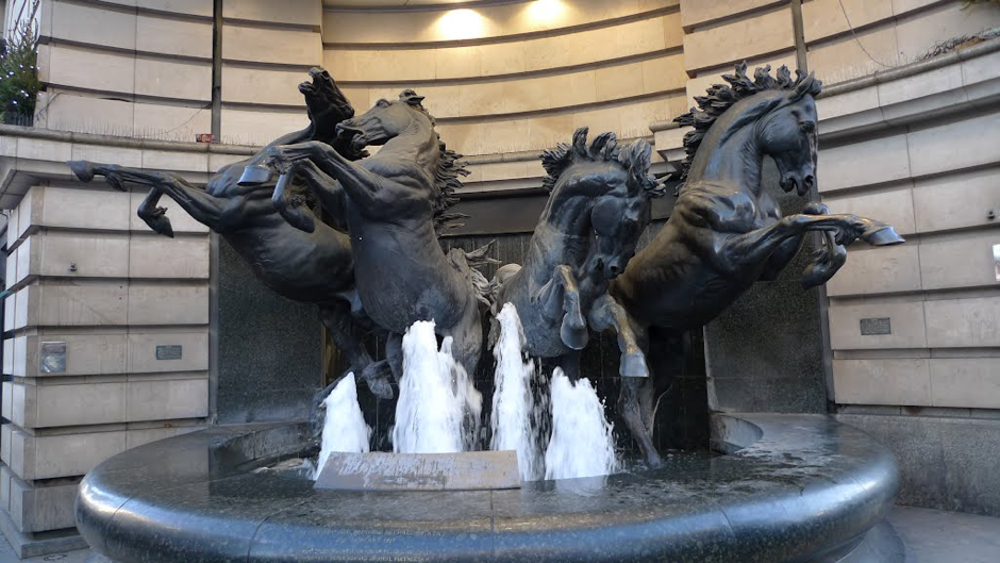 The six hooves that are in the water suffer damage and acid erosion from contaminants, generated by Tourism, in the water. UK Bronze are contracted to maintain the sculpture and the fountain. Up to now they have been cosmetically covering the damage.
In consultation with the owners we discussed with UK Bronze repairing the bronze on the hooves. We undertook between us to strip off the wax from the knee down on the six affected legs prepare the surface and add new bronze back using the DFSMD process.
During the course of the work we uncovered 2 large cracks in one leg. These were repaired using DFSMD. Once we had restored the metallic structure UK Bronze repatinated the legs to complete the work.
Cleaning the first leg with grit to remove the wax and prepare the surface for the cold spray process.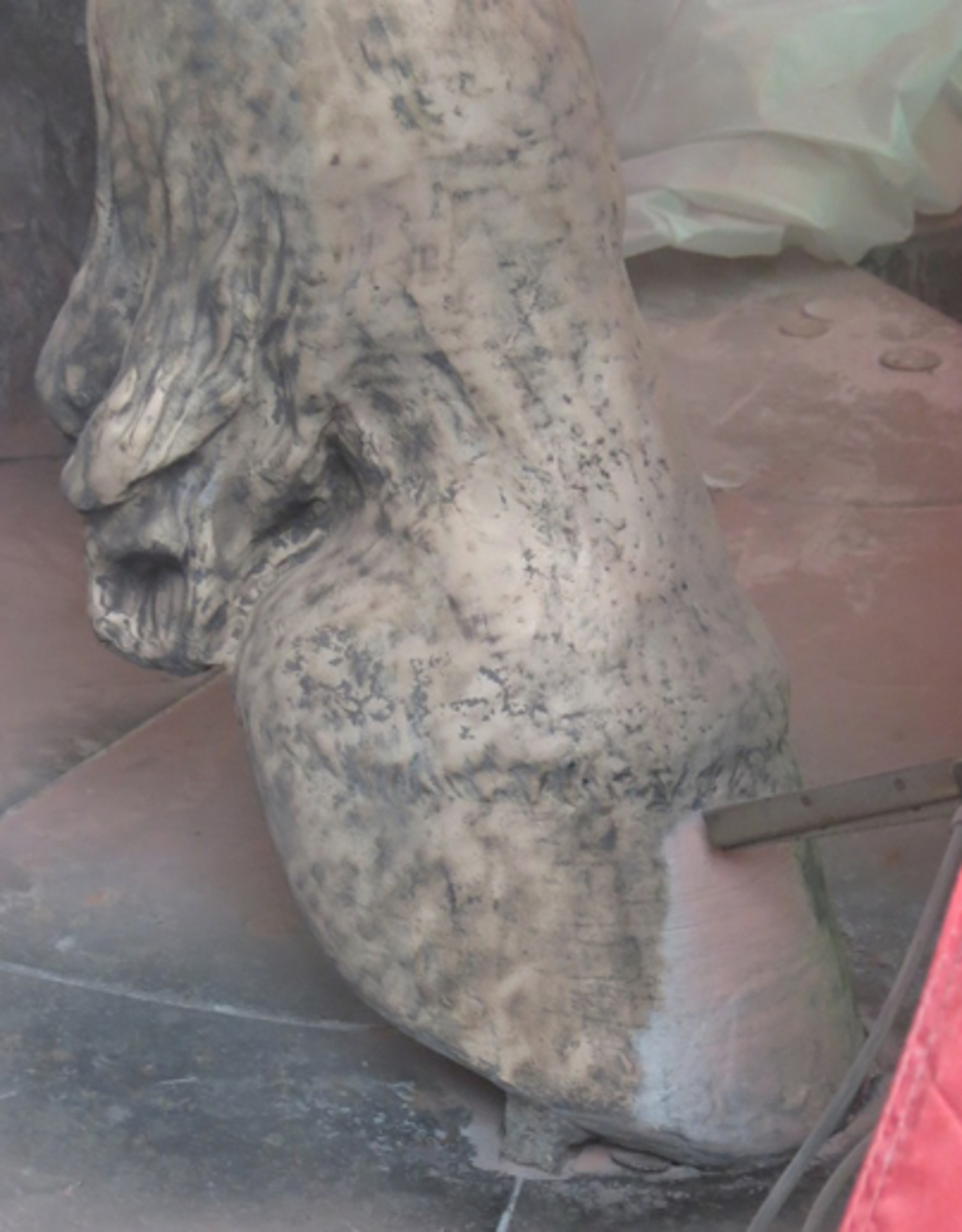 Starting to replace the surface bronze on one leg.
Re-coating of one leg complete.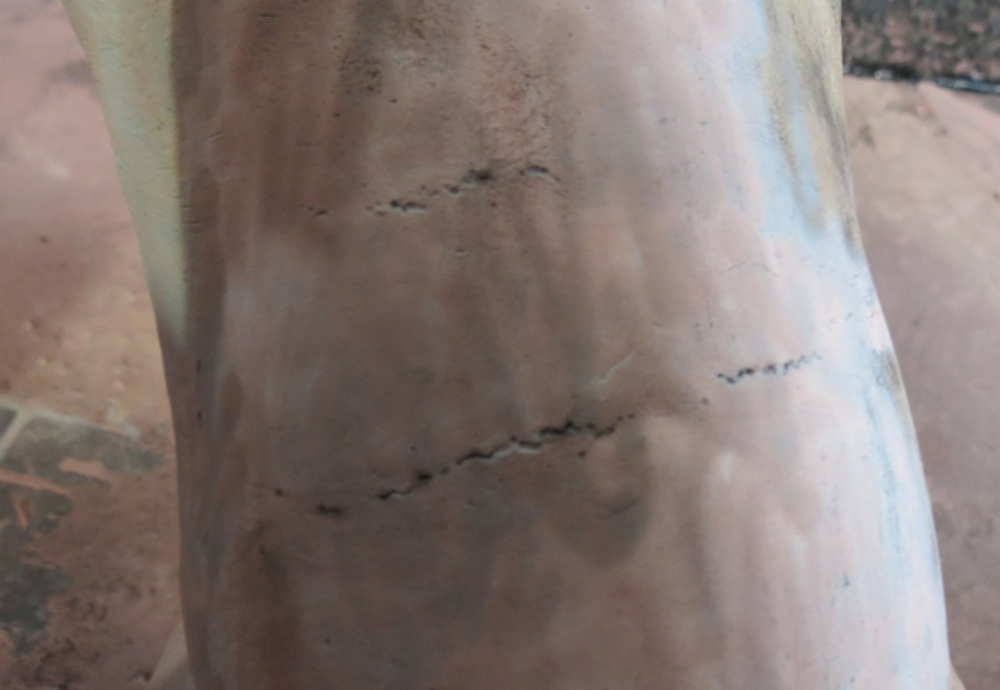 During the preparation process, we uncovered two large cracks.
Re-coating of leg complete.
Working on leg four prior to completion of the work, allowing UK Bronze to add patination.

Other Cold Spray Usge Examples